Reading Time:
8
minutes
As COVID-19 hit, things transformed overnight. The pandemic changed the situation at home and in the workplace. It changed the pace and working of all the businesses. The necessity of working remotely has become more important than before.
In a short period, business managers had to assess their decisions on implementing remote work in their organizations.
It was important to adopt a structured approach to overcome all the challenges while working from home and maintaining productivity.
Most corporates like Facebook and Google have implemented the policy for work from home till 2021. But are the employees prepared for this, are they used to this kind of working and how productive will this kind of trend be?
With so many questions rising, let us look at how to accept the new situation and what rules we need to follow while working at home to minimize disturbances and focus on work.
Tips to start your work from home:
Set the framework for your routine:
Adapt to the new changes with discipline and set up a framework to implement work from home. Create a daily schedule for all the things, which include household chores and official work. Fix the work hours while at home and also plan your break time.
Work from home may lead to overwork, and working with no breaks may lead to burnout. To avoid this exhaustion and aim at better productivity, follow the fixed work hours routine and balance work and family.
Statistics:
40% of remote employees say they're more productive when working from home.
57% of remote workers say they have job satisfaction working remotely.
On average, remote employees worked 1.4 more days every month, or 16.8 more days every year, than those who worked in an office.
Create a proper workspace at home :
To have a proper mindset for working, create a dedicated space for yourselves. You need not invest in it, just a table and chair is enough in a quiet place. Do not clutter the workspace with too many things.
Creating a professional workspace will help you focus on work and keep you away from distractions.
Tools to improve productivity while remote working:
While remote work is technology-driven, it is essential to explore the best practices for remote work management.
OfficeClip application, to a large extent, has helped many customers overcome the challenges of remote work. Let us find some effective measures to simplify work from home trends.
Various OfficeClip tools to increase team coordination and streamline your work process:
Plan and Manage Projects:
You may work on multiple projects at a point of time. There are so many elements in each project which we need to keep track of. Each project has different tasks, recording time for each project and task, measuring work and performance, and many other things. All these things need proper management and planning.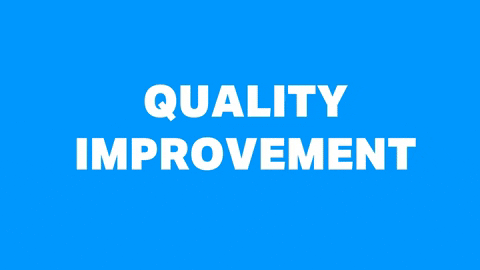 OfficeClip Project management tool will help in proper planning and scheduling, create a hierarchy of tasks for each project, will manage task delegation, teamwork coordination and communication, and much more.
The Project module stores all the projects and their information in a centralized place, which the team members can access with ease.
Top Features of the Projects module:
Manage multiple projects for different clients.
Get the status with the start date and end date.
Will provide information about the budgeted hours, budgeted amount, and amount spent.
Ability to assign projects and notify users.
Add notes and documents for each project.
Keep track of what your team members are working on with Task Management:
Every project comprises of different tasks. Task management manages the entire process of tasks for a project right from creating a task, assigning them to keep track of the status until completed.
OfficeClip Task management will help your team keep track of the task status, priority, sub-tasks, due dates, and the person to whom they assign it.
The Tasks module will give an overview of all the tasks in one place for different projects. It will create an organized workflow for your project management.
Top Features:
Create multiple tasks for a project.
Create various sub-tasks under a single task.
Easy delegation and prioritization of tasks.
Track Time for each task.
Import tracked time to Timesheets.
Search Tasks using filter options.
Add attachments.
Time Tracking Tool:
"Until we can manage time, we can manage nothing else."
Peter Drucker
Efficient time management techniques will get more work done, increase productivity, and help achieve goals faster.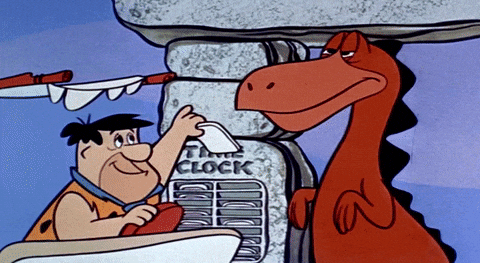 OfficeClip Time Tracking Software will help record accurate work hours, keep track of project status, review employee performance, help bill clients accurately, and report management will help in proper analysis and planning.
Top Features:
Track time for multiple projects.
Check-in Check-out system.
DCAA compliance
Multi-level approval system
Integration with QuickBooks and Sage50 Accounting
Export timesheets to CSV format and ADP system
Import time from other OfficeClip applications
Set up rules for filling up timesheets as per organizational guidelines
Attach documents and receipts
Also, download customizable timesheet templates in various formats to record time while remote working.
Managing your schedule with Calendar management:
Today calendar management is an essential tool that helps create a proper routine and schedule your day-to-day activities.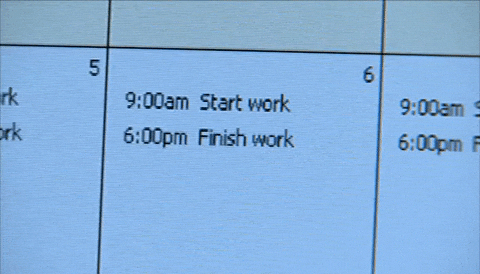 With the OfficeClip Calendar module, plan your meetings, events, tasks in advance and streamline all the organizational activities.
Top Features:
Schedule events, tasks, and meetings and invite attendees.
Create recurring events and tasks.
Sync Calendar with Google and MS Outlook
Share Calendar with users for managing appointment schedules.
View Employees Time Offs to manage unscheduled absence.
Import/Export in CSV format and with iCalendar and iCalendar Publish.
Document management essentials:
A document management system helps to store, manage, and track all the organizational documents, files, invoices, contracts, and other content in one place.
OfficeClip Document management module manages all your business-related documents securely under one roof and ensures that it is easily accessible to multiple users and can be shared.
An organized Document management system ensures that the right information reaches the right people at the right time.
Top Features:
Upload documents in various formats.
Share documents via a web link or secured link.
Retrieve documents with ease
Set permissions to restrict access for confidential documents
Drop site feature enables extranet users to upload documents in OfficeClip.
Up to 10GB of storage available
Get full visibility of your contacts and leads with the Contact Management System:
While working at home, sales and marketing need to be in regular touch with their prospects or follow up with your customers. To keep in touch with your customers or prospects, they must have access to all the information.
Contact Management system is a database centered software that sorts, stores, and retrieves the contact details, contact and sales history, and other sales related information.
OfficeClip Contact management system stores all your customer information in one place.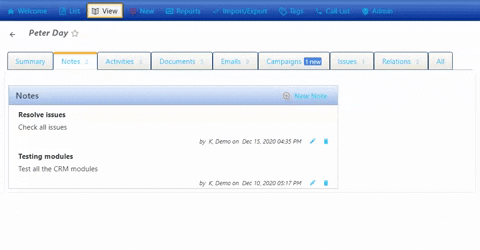 All your team members can access the data.
The information available will help them give better customer service, improve work efficiency, and streamline the sales process.
This CRM software will give a deeper insight into your customer's data, which will help to understand their requirements better.
Top Features:
View all notes, issues, emails, campaigns, documents for a contact in one place.
Create a call list for follow-ups.
Add tags to contacts.
Track time for a contact or a prospect
Lead management
Marketing automation
Campaign management
Sync contacts with Google and MS Outlook
Campaign Management for marketing:
Campaigning helps you to connect with your new leads and engage with your current customers.
Design, send, and monitor your campaigns with OfficeClip Campaign Management. Send a newsletter to subscribers, promotional campaigns to your prospects, and emails to your customers with the campaign module.
Top Features:
Different templates for designing campaigns available
Send Campaigns with your email account with SMTP settings.
Send Campaigns using filters.
Track Campaign email history.
Marketing Automation
Invoices and billing management:
Invoice management is a simple tool to create invoices for billing and keep track of payments.
The Invoices module allows the creation of recurring and non-recurring invoices. It also maintains the record of paid and overdue invoices. This module ensures faster payments through the online payment processing system.
Top Features:
Ability to create recurring invoices
Send invoices via email through our customer portal.
Export invoices in PDF, Word, and Excel format
Ability to export items for OfficeClip Timesheet and Expenses module and generate invoices
Different templates are available.
Customize invoices as per your requirements.
Managing employees' absence with Time Off Management:
Time off management helps to keep track of employees' leave and will avoid hassles for unscheduled absence.
OfficeClip Time off management keeps track of the employees paid time off by creating various leave categories and accrual policies. These planned PTO's will accommodate the work situation much in advance.
It automates and streamlines the process of time off requests, approvals and calculates accruals with minimum errors.
Top features:
Various categories for time off
Different accrual policies for each category
View time-off balances for each category
Time off approvals
View time off reports
Team status in Calendar
Track customer complaints with the Issue tracking software:
A support desk will help to manage, monitor, assign, and fix various kinds of issues.
OfficeClip Issue tracking system tracks all kinds of issues like software issues, customer complaints, organizational issues in various binders. It is a great tool to keep track of complaints, which are assigned to respective departments, and the status for each issue can be tracked until resolved.
Top Features:
In-built binders for various kinds of issues
Prioritize issues
Share issues
Add notes and attachments to the issues
Track time for each issue
Report management
Capture issues via web forms
Unity is strength. .when there is teamwork and collaboration, wonderful things can be achieved." -Mattie Stepanek
If adopted by any organization, all the above tools will increase team-coordination, team productivity and will smoothen the work process even while remote working.
Work from home is a trend that people have not faced before. People are bound to suffer from pressure at home with household chores, kids, elders, the pressure at work to complete work in the deadline, lack of own space. All these things may sometimes lead to anxiety, and we may also lose our temper.
But we need to remember one thing: if you are working from home, your team leaders or managers trust you. Whatever work is assigned to you should be done in the mentioned frame of time and with utmost honesty. You are answerable to your bosses.
As far as office work is concerned, set your goals, and see whatever tasks are assigned to you, you complete it in time.
As Barack Obama says: If you're walking down the right path and you're willing to keep walking, eventually you'll make progress.
Proper planning will help you balance work and life with the same energy levels every day.
Deepa Kapoor is an online writer for small businesses. She loves to write on the advancements of new technologies and how it affects our lives. She always explores ways to make small businesses more profitable. When not writing, she enjoys reading books and cooking exotic traditional food.